After having played three great games, Dock City Rollers managed to snatch their second bronze medal during the Swedish Championship of Roller Derby in Borås.

The first game was played against Luleå Roller Derby who fought well, but the DCR players were able to get ahead from the start and won the game with 434-50. No rest for the wicked though, just a few hours later it was time to meet last year's runner-ups, Crime City Rollers. This proved to be a bit harder though, and despite putting all our best efforts in the game ended 406-132 in CCRs favour.
After a good night's sleep we were more than ready for the bronze match, played against our sister league Gothenburg Roller Derby. The game was quite even to begin with, but soon DCR 's points started adding up and we secured the medal with a score of 341-82.
Just before the award ceremony our captain Crocodile Sandee was named Best Blocker of the whole championship. We were so proud of her, and of all of our team who played amazingly during the tournament. Our bronze medals are very well deserved and it feels like we can only improve from here.
The gold medal went once again to Stockhom Roller Derby and the silver to Crime City Rollers.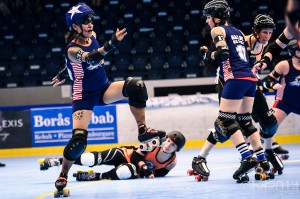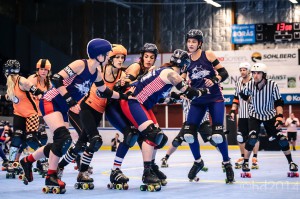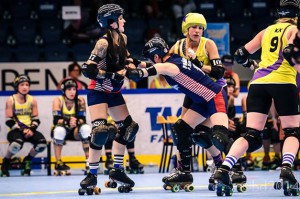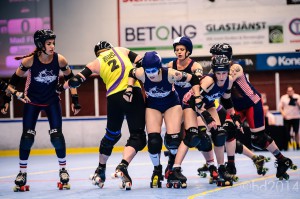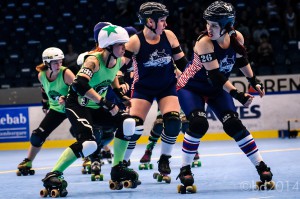 Pictures provided by bengtster design.