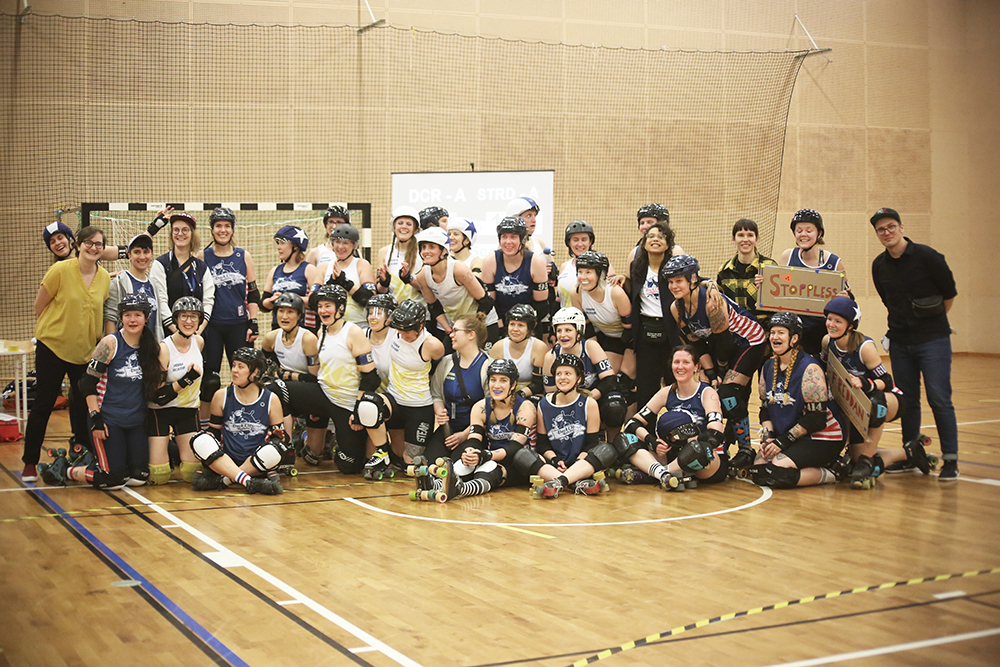 So, covid happened and we had a long derby pause. But we are back on track, and here is the summary of what Dock City Rollers did this spring!
In March our Anchors played their first game in almost three years against Stockholm Roller Derby in our new home venue Sjumilahallen. We did a big win with 202 -120 and celebrated that historical moment of winning against them for the first time in Swedish roller derby history. We were also happy to have some new players in the team, Stoppless #41 and Fred Finta #1618 transfering from Rainy City, Mithra #209 and Belin #247 transfering from Crime City and Syster Lyster #940 and Joan Lubrico #95 playing their first game in the A-team.
In May Anchors went to Stockholm to play Stockholm and Helsinki. We missed some players on the roster due to different reasons, and spent a lot of time in the penalty box that weekend. We went home to Gothenburg with two losses in the bagage. 219 – 140 against Stockholm and 233 – 173 against Helsinki.
We ended the spring season with hosting a double header. Crime City Rollers took on Anchors in an extremely even and exciting game. Unfortunately we ended up losing with 176 -149. Our B-team Plan B played Oslo Roller Derby. The team had some new amazing players who joined us from the junior team, Bianca Inkrosso #17, Bulan #666 and Thyrannis Rex #118. Plan B ended up losing the game 170 -98.